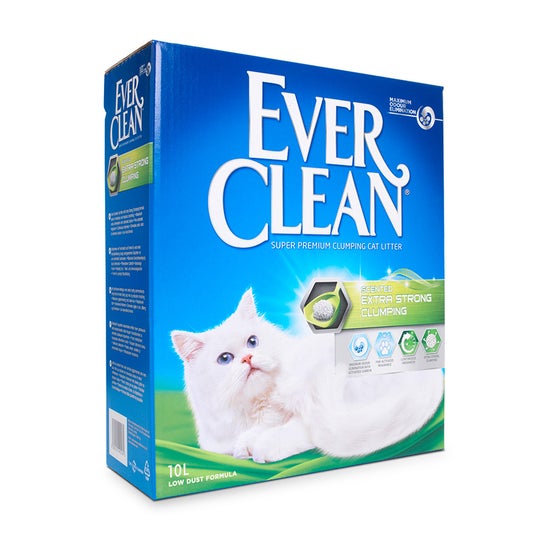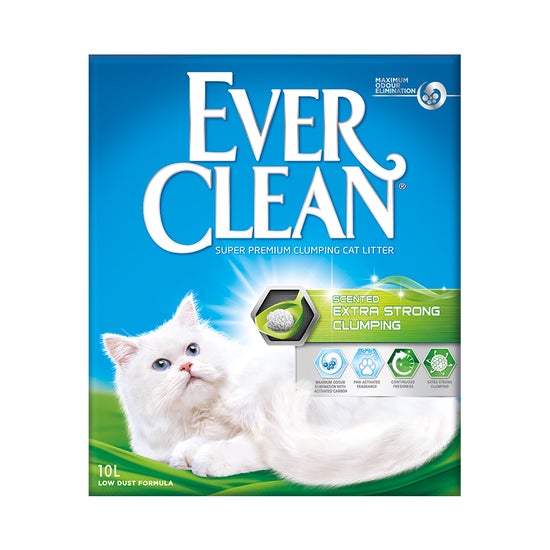 Roll over image to zoom in

MAXIMUM ODOUR ELIMINATION

PAW ACTIVATED FRAGRANCE RELEASE

EXTRA STRONG CLUMPING

CONTINUOUS FRESHNESS
Fresh Scented clumping cat Litter with Extra Strong clumping formula locks in malodour for continuous freshness.
Made with superior clumping clay that reduces crumbling, resulting in tight and easy-to-remove clumps with low dust.
Our unique activated carbon technology traps and locks in odours thereby eliminating malodour instead of just masking it.
For continuous freshness, Ever Clean is effective at eliminating cat urine, faecal and ammonia odours.
Paw-activated fragrance technology releases a fresh scent on demand when the litter tray is in use.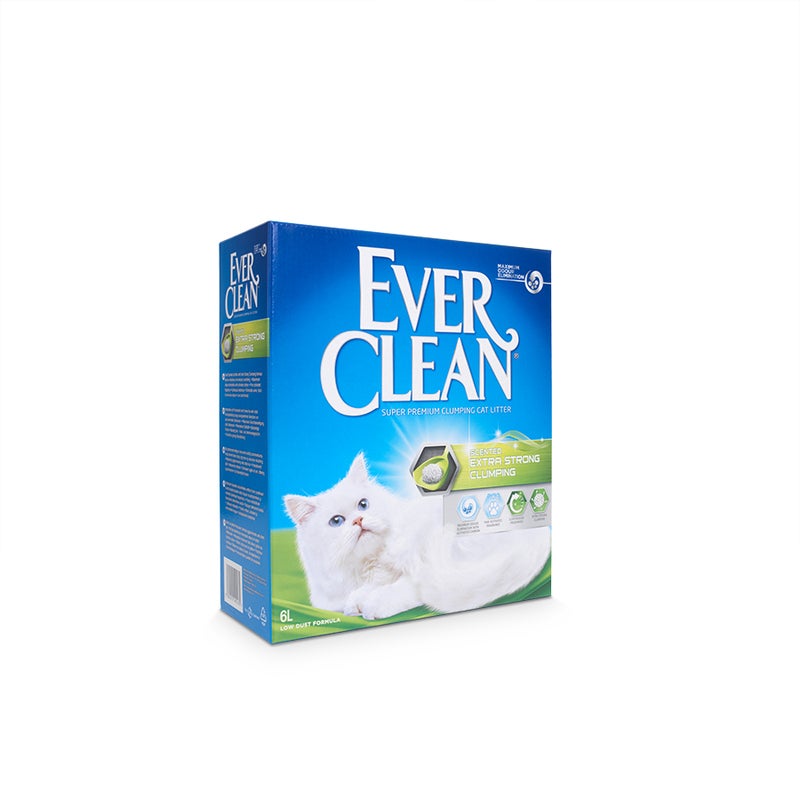 6L Box
D10.1 x W24.2 x H27.8 cm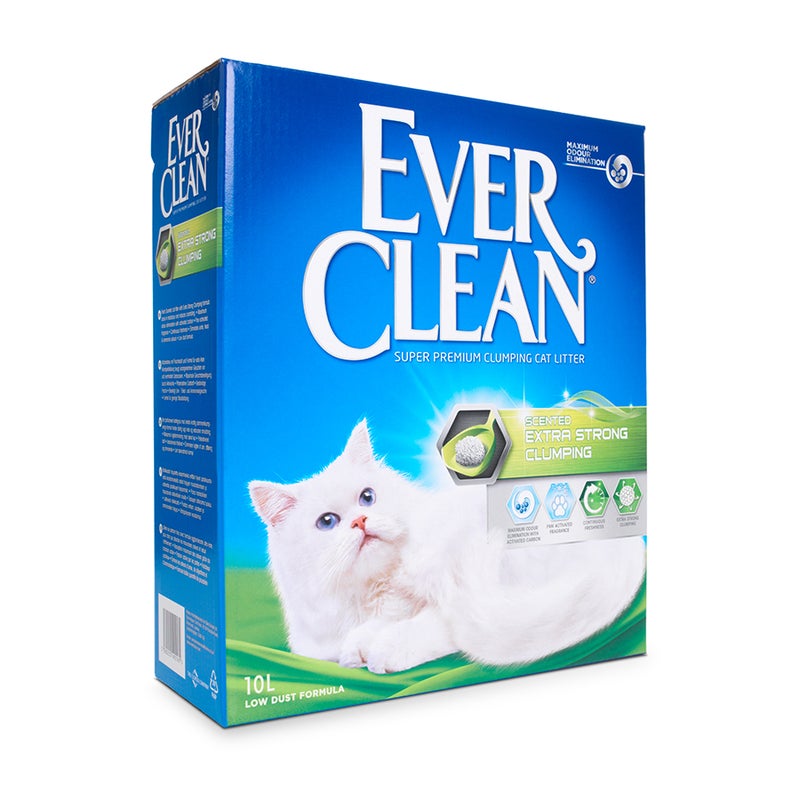 10L Box
D11.7 x W28.8 x H33.8 cm
Fill litter box with 7cm of Ever Clean. An average litter box requires 5L volume.
Scoop out clumps of waste, the rest of the litter stays fresh.
Dispose of waste with household refuse. Do not flush cat litter in the toilet.
Simply add more Ever Clean to replace the litter you scoop out.
As with all cat litters, it is recommended that pregnant women and immunosuppressed people avoid contact with soiled litter due to the risk of toxoplasmosis.